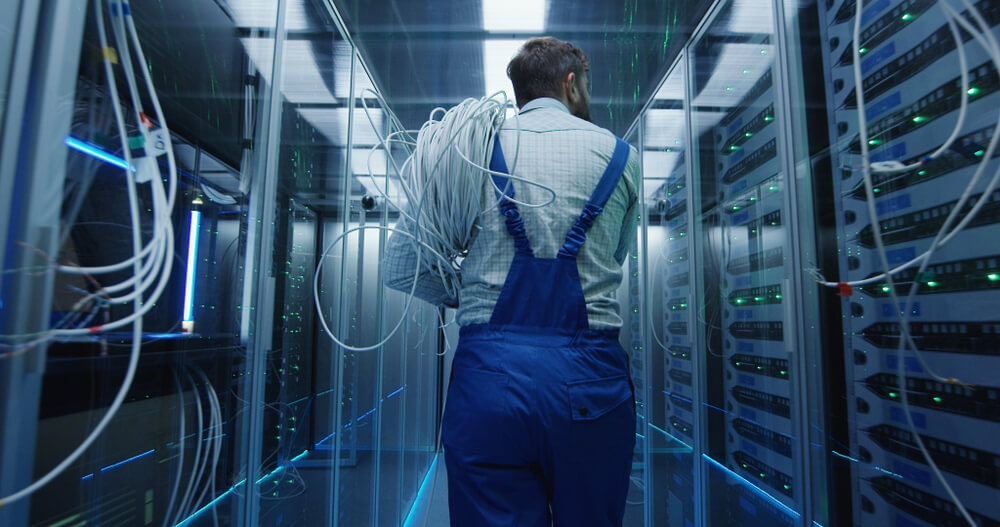 Cable Wiring in London, KY
Superior Telephone Systems & Wiring provides data cable wiring and telephone wiring for businesses throughout the London, KY region. With decades of experience in the industry, we've developed a reputation as commercial wiring experts, providing exceptional customer service the way it used to be. We're here to serve the needs of your business, from new data cabling installations to retrofits for buildouts and telecom upgrades.
Contact us
today to learn more!
We have more than 50 years' experience in working with data and phone cabling.
A Local Leader in Cat5 & Cat6 Wiring and Phone Systems
In today's competitive business landscape, up-to-date technology is essential—especially when it comes to telecom. High-speed data cabling and phone systems are what allow your business to function each day, and Superior Telephone Systems & Wiring is ready to help you make sure your telecom infrastructure is up to bar with current standards.
Our team sets your London, KY business up for success with professional cable wiring installation. Turn to us for both data cable wiring and telephone cable wiring, coordinated around a plan that meets the specific needs of your building. We help you improve your business' communication systems efficiently and affordably, so you get the most out of today's powerful telecommunications technologies. Our capabilities include Cat5 and Cat6 cabling, shielded cable wiring and coaxial cable wiring. We also can handle telephone interface wiring.
As experts, we help you determine the data cabling solutions that are best for your business and applications. We pride ourselves on precision cabling installation, always prioritizing organization so you never end up with ethernet cabling that looks more like a rat's nest. We're experts at designing and installing wiring for businesses of all sizes and needs, to handle your telecom needs for today, tomorrow and beyond. Let us build you a system that grows in tandem with your enterprise! Give us a call today and get the technology you need to take your business to the next level.
We ensure complete customer satisfaction with every project. Your satisfaction above all!

We can install shielded cable wiring to avoid crosstalk and interference between devices.

We can wire through walls and ceilings, in both single-level and multi-story buildings.

We provide service for businesses large and small, regardless of industry or operations.
Trust Our Telecom Cabling Experts
When it comes to keeping your business competitive, the right telecommunications and data cabling system is crucial. Reach out to schedule a consultation with our experts today.
Providing the best integrated telephone wiring and data wiring solution all over Kentucky and beyond. We also provide services locally. A few examples are: Richmond, KY | Somerset, KY | Lexington, KY | Corbin, KY | Williamsburg, KY | Barbourville, KY | Middlesboro, KY | Pineville, KY | Hazard, KY | Harlan, KY | Irvine, KY | Winchester, KY | Mount Sterling, KY